Cutting Board - Frankenboard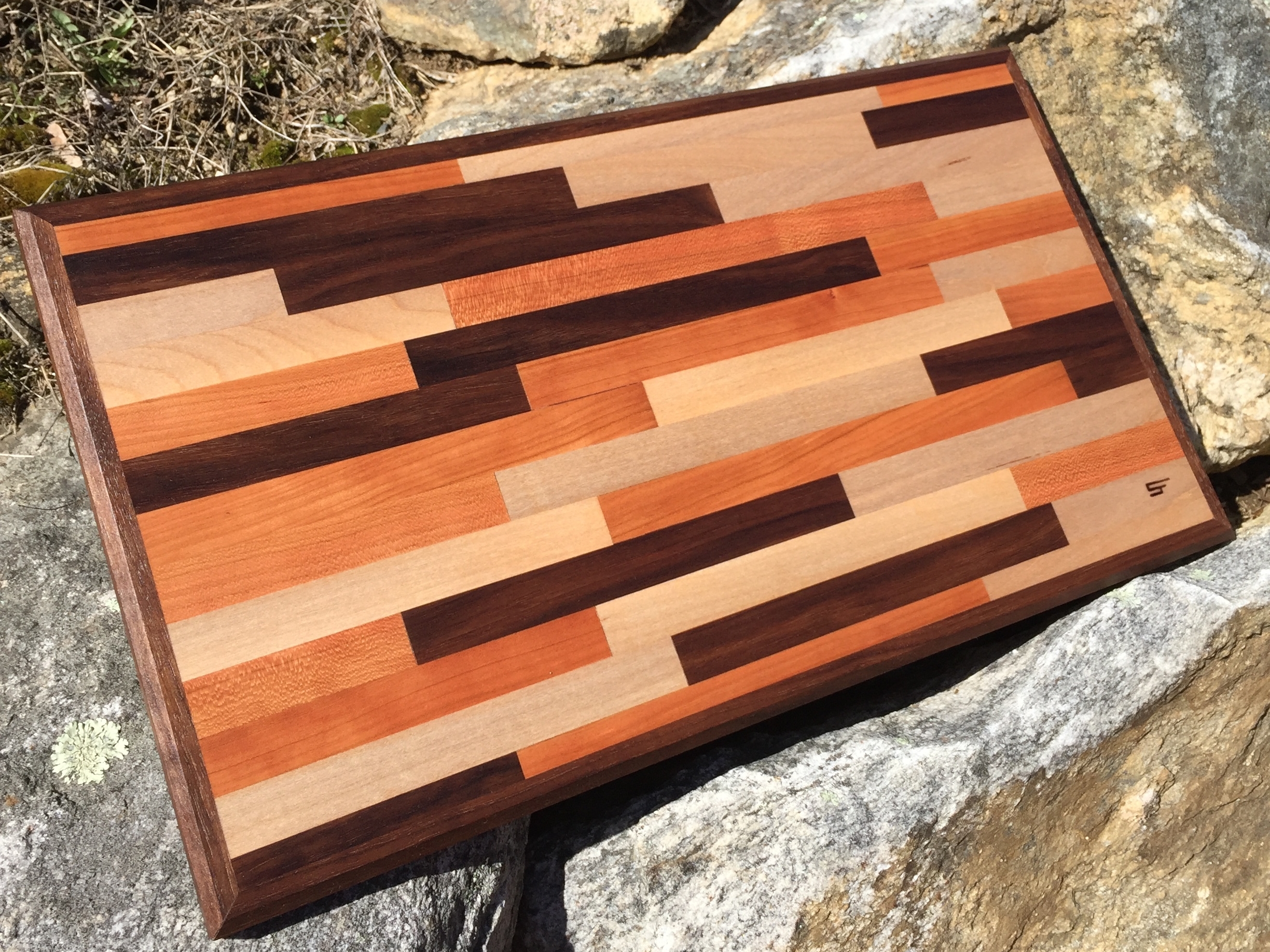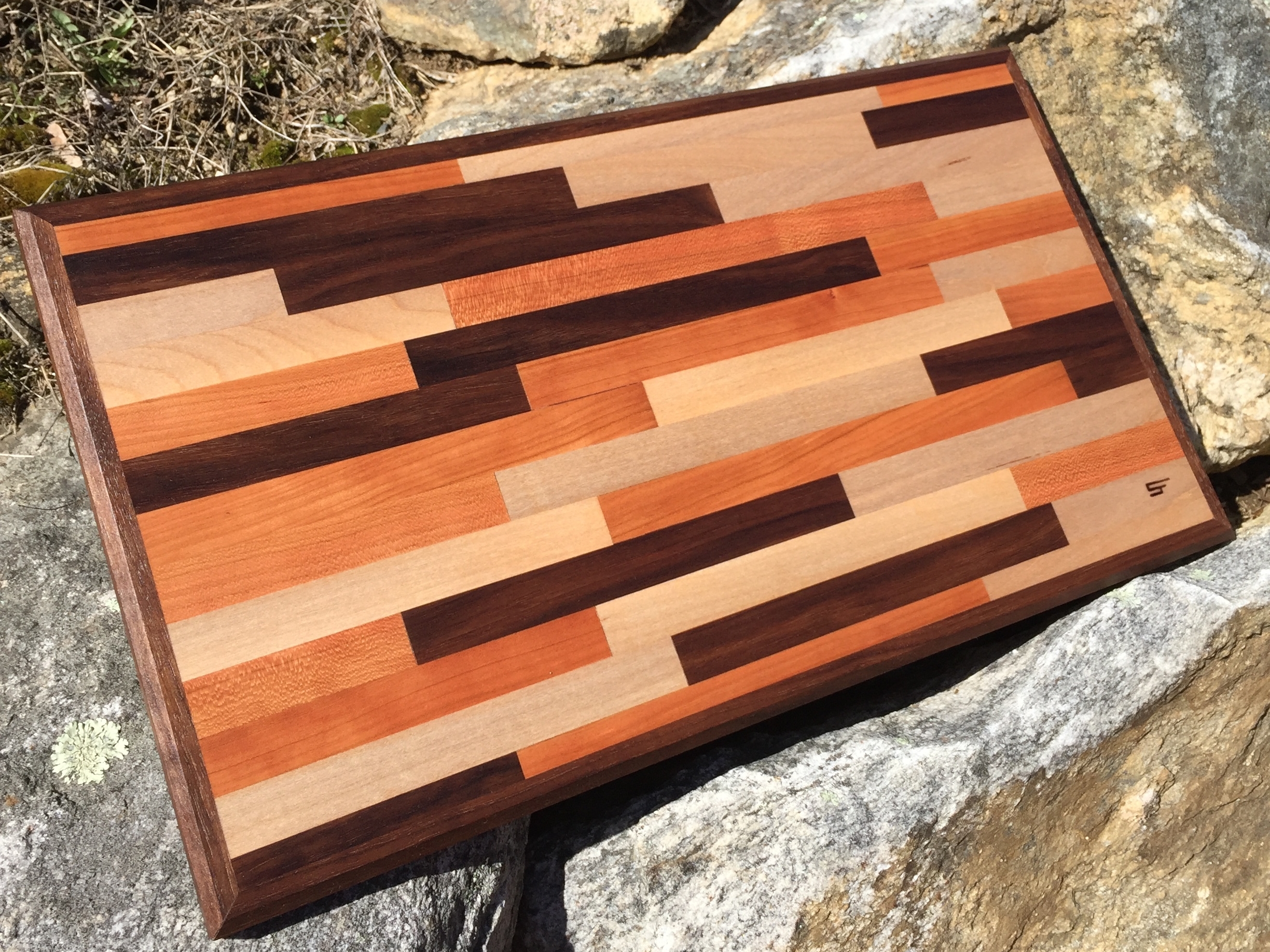 Cutting Board - Frankenboard
The Frankenboard is an amalgam of walnut, cherry, and maple strips, combined into beautiful yet simple patterns.
I have a variety of cutting boards, made to order, for sale. If you would like a custom cutting board with options not listed here, feel free to contact me about it.
All commissions are made to order, so please allow for 2-3 weeks lead time. Thank you!